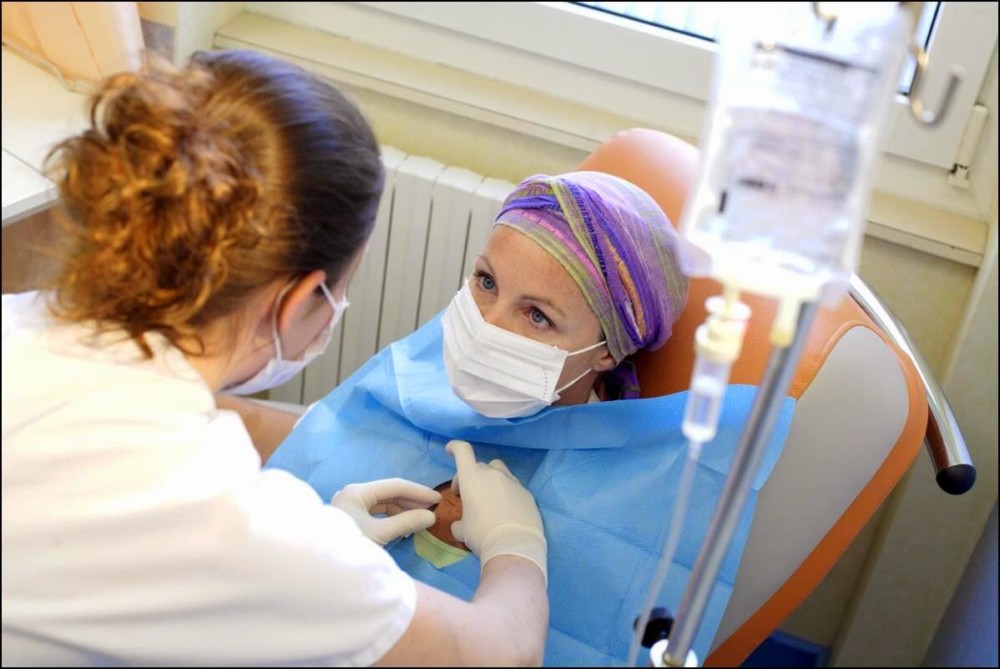 You Care About Safety
USP 800 and the National Institute for Occupational Health & Safety (NIOSH) recommend that institutions perform medical surveillance and testing including wipe sampling at least every 6 months to ensure the safety of patients and employees working with hazardous drugs.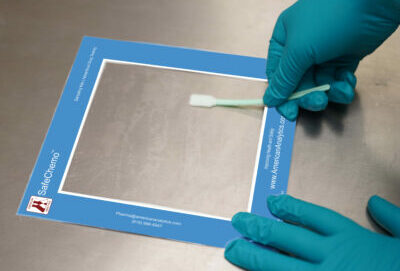 Sample in 7 Easy Steps
Lay the frame
Pour provided solvent into test tube cap
Dip swab into cap until all solvent is absorbed
Wipe horizontally
Flip the swab and wipe vertically
Insert swab in the vial
Complete the Chain-of-Custody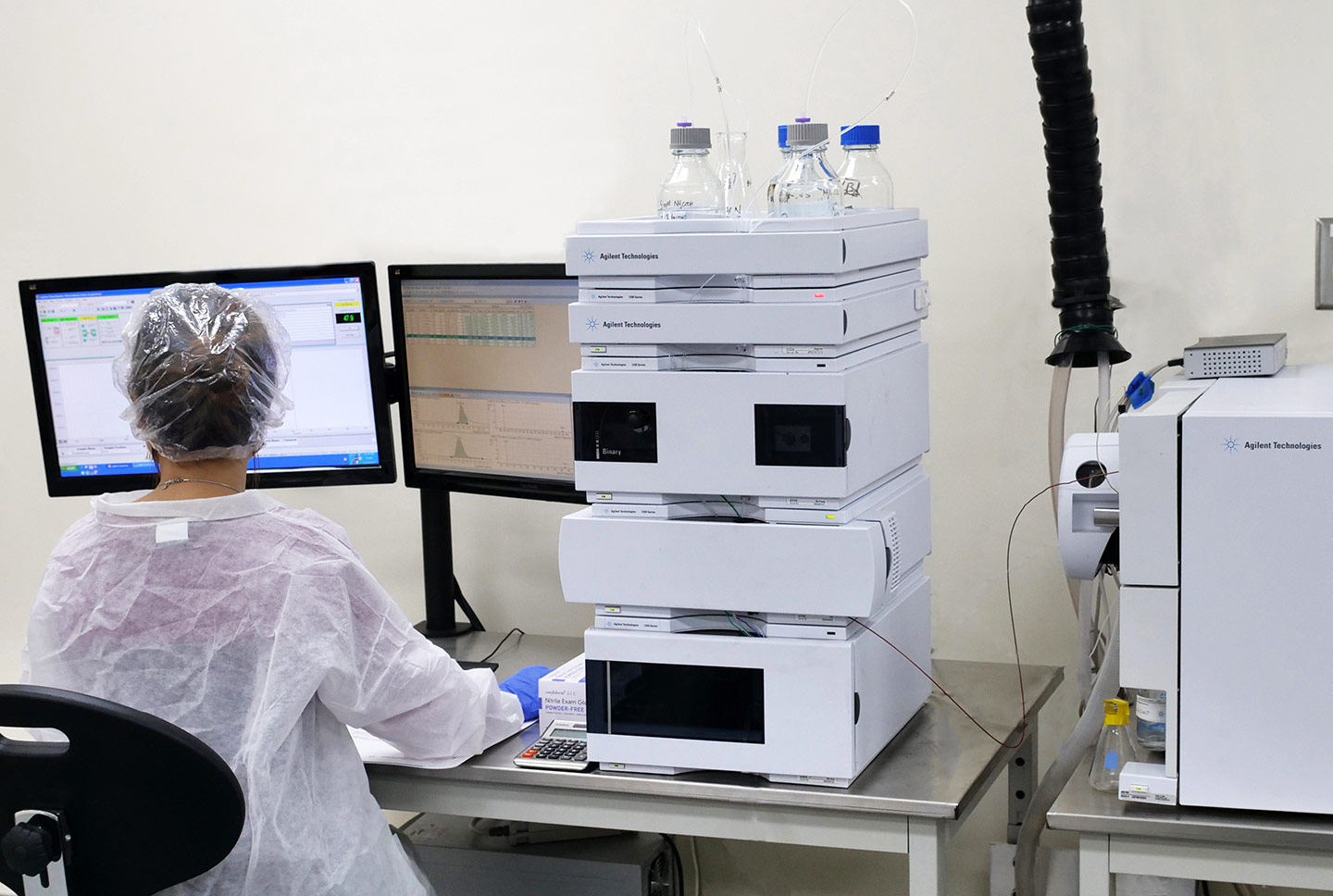 Accurate Results
The SafeChemo sampling kit is a simple way to perform accurate wipe sampling in compliance with USP 800 for the detection and quantification of chemotherapy drugs on surfaces.  Upon arriving at our laboratory, the samples are analyzed by LCMSMS with rigorous QA/QC.
Careful consideration has been made when designing our USP 800 wipe sample kit to prevent cross contamination.
The last thing you want is to show contamination where it doesn't really exist!
Download Sampling Guides
and Sample Forms Instantly!
Download Sampling Guides
and Sample Forms Instantly!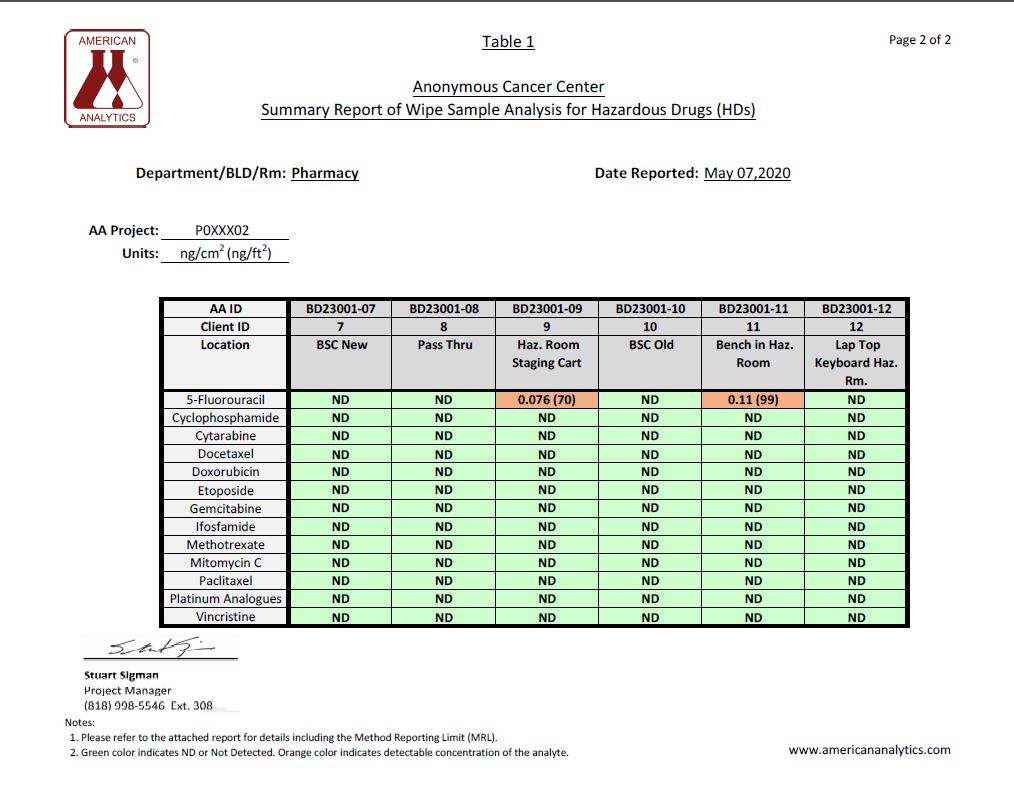 Order your wipe sample kit today